Government Subsidy on Solar Panels Explained
Solar panel subsidies are financial incentives offered by governments, organisations, or utility corporations to stimulate the use of solar power and the shift to renewable energy sources. Individuals, businesses, and communities will benefit from these incentives by making solar panels more inexpensive and accessible. In this section, we will look at the significance of solar panel subsidies and the many forms of subsidies and their benefits.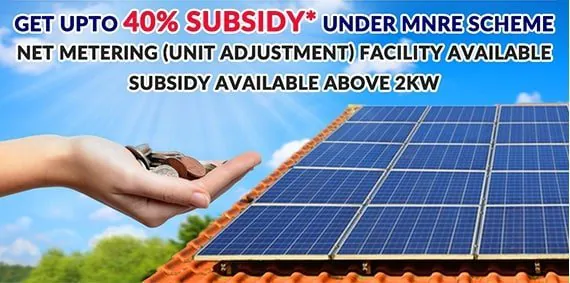 Types of Solar Panel Subsidies
Benefits of Solar Panel Subsidies
The Importance of Solar Panel Subsidies
Cost Reduction: Solar panel subsidies help reduce the upfront cost of installing solar systems, making them more financially viable for a broader range of individuals and organizations. By offsetting a portion of the initial investment, subsidies make solar power more affordable and accessible.

Promotion of Renewable Energy: Solar panel subsidies play a crucial role in accelerating the transition to renewable energy sources. By providing financial support for solar installations, governments and organizations can encourage the adoption of clean and sustainable solar power, reducing reliance on fossil fuels and mitigating climate change.

Economic Stimulus: Subsidies on solar panels can stimulate economic growth by creating jobs in the renewable energy sector. As more individuals and businesses invest in solar installations, there is an increased demand for solar products and services, leading to job creation and economic activity.
---